Un espacio suspendido (A suspended space)
Multimedia installation: VR environment (360 video), picture frames, furniture.

Exhibited at The Khyber Centre for The Arts as part of the group show Memorial: Work by Venezuelan Diaspora Artists curated by Camila Salcedo (January and February 2020).

Screened as part of the online exhibition Proyecciones: Bajo el Mar, by Portaespacios in collaboration with ABRA Caracas (April 2020), as well as during the three-day livestream media event Galvanized Suns organized and curated by Diasporic Futurisms (October 2020).
"Un espacio suspendido (A suspended space)" is an immersive virtual reality environment that recreates my grandmother's bedroom in Caracas, Venezuela. Through this piece, I aim to engage in a meditative exploration of aging, displacement, migration and family archives. My grandmother was displaced to an assisted living facility three years after I moved to Canada, making this bedroom an inaccessible limbo space for both of us. The room floats like an island on a body of water, pointing to the Venezuelan-Caribbean coastline, the site of my childhood and adolescence, as well as to the (in)accessibility of this specific room, now only possible through images and memories. The space was digitally recreated referencing photographs from my personal family archive as well as my own memory, and includes digitally modelled furniture, family photographs, home movies from my childhood. Being physically unable to access, experience or document this space, I turn to digital media to memorialize and immortalize it, adding to my family's history and archive as we navigate the current Venezuelan migrant crisis, and now the COVID-19 pandemic, which keep us all divided across borders.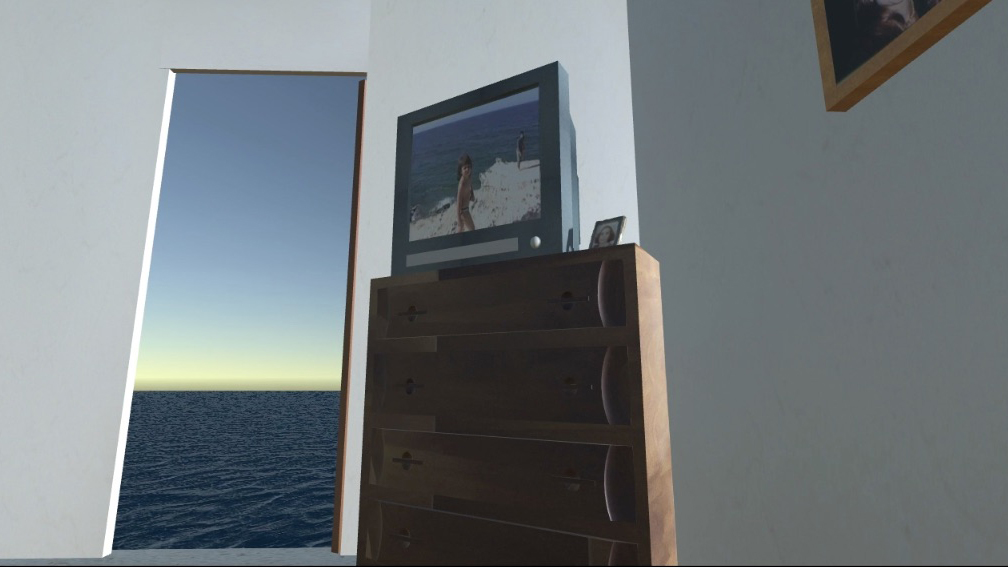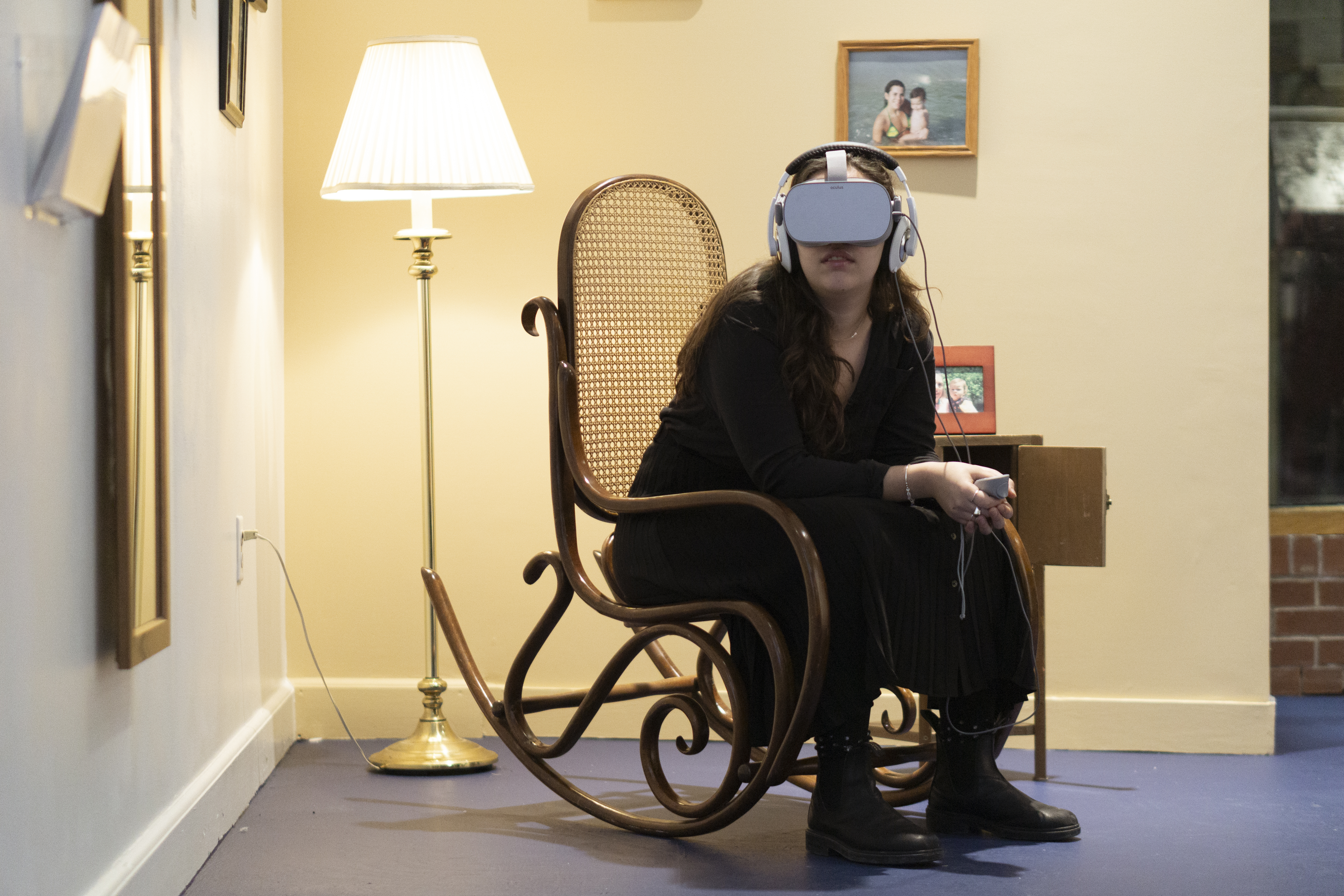 Installation at The Khyber Centre for The Arts